Studio Hire News
The Right Studio For Your Shoot
There may be a few choices for you to make. Size, price, location and adjoining facilities to consider. Having a good idea of your shot types before booking will give the studio manager an idea of preparation.

We have all the services you will need on site from our own Construction, backed by Carpenters and Paint Shops, Scene Dock and Prop Room, to our Lighting Store and Canteen.

Central London's fully soundproofed film & TV studio
U-shaped cove, pre-rigged spacelights
Huge array of in-house camera, grip & lighting
Green & blue screen
"…super friendly and helpful". "A complete pleasure to work there."
Studio Hire Companies
In Staffordshire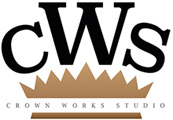 Ross Wareing
48 Commercial Road, Wolverhampton
Tel : 07967793664
Crown Works Studio is a brand new 1,500ft² digital multitrack recording studio, located close to Wolverhampton city centre. Avid Pro Tools 1216 award winning Audient and 10...