Broadcast Systems Integration Sponsors

TSL Systems is Europe's leading creator of integrated broadcast systems. The company has built a reputation for a consistently high quality of service and the agility to respond to a fast-evolving media landscape.
Broadcast Systems Integration Companies
In Middlesex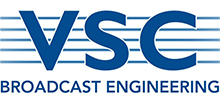 VSC Design Ltd has been planning, designing, installing and servicing the requirements of a rapidly changing broadcasting and media industry, delivering the highest...