Control and Monitoring News
Improving Transport Stream Protection
When an idea is good in principle but doesn't quite work as well as it should in practice, there's a strong case for a re-think, writes Simen Frostad, Chairman of Bridge Technologies.
Omnitek's Ultra 4K Tool Box Meets The UHD/4K Challenge
UHD or 4K TV brings with it challenges that existing infrastructure and new equipment manufacturers must overcome: which interconnect standard to use/support – quad 3G, 12G or IP; which SDI data packing format – Square Division or 2-Sample Interleave – especially for multi-link standards; and data i
Control and Monitoring Companies
In Shropshire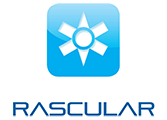 RASCULAR
110 Sylvan Rd, London
Tel : +44 1588 640971
Rascular is a UK-based broadcast software company. We specialise in the development of broadcast software control technology for third-party broadcast devices. This allows...