Grip Equipment Companies
In Hertfordshire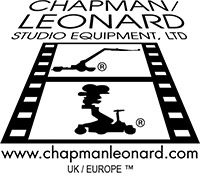 Chapman UK is the hire supplier for all award winning Chapman Leonard equipment in the UK & Europe.  Working closely with our American parent company Chapman Leonard Studio...

SSE
19 Sutton Crescent, Barnet
Tel : 020 84498950
Located in Barnet, SSE Grip Gear Ltd manufactures camera handling equipment for use by cameramen in the film and television industry. The company has been designing and...