Editing - Non Linear Sponsors
@Voytek has three edit suites, film crews, duplication, multi media capability, graphics design and production based in house in our central London location.
Editing - Non Linear Companies
In County of Herefordshire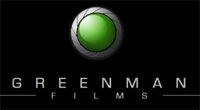 Greenman Films was set up in 2007 with the aim of creating an independent film production company that could offer high end production services at an affordable price. We...