Waveform Monitors Sponsors

Omnitek manufacture a range of different video Test & Measurement products supporting the testing of SD through to 4K video formats over SD-SDI to 12G-SDI physical interfaces. Omnitek's Test & Measurement products cover manufacturing, QC and Compliance, Grading and many other applications.
Waveform Monitors Companies
In Hampshire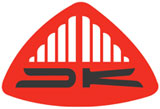 Video Sync and Test Signal Generators High performance sync and test signal generators generating all the signals needed for the different formats and standards available in...


Omnitek
Unit 3 Intec 2, Basingstoke
Tel : 01256345900
Omnitek is both a leading manufacturer of video Test & Measurement equipment and a major provider of Design Services with IP to image processing manufacturers in the...