Broadcast Equipment Hire - High Definition Sponsors

Alias Hire provides sound, lighting, monitoring and camera equipment

HD Broadcast Camera Hire & Rental
HD Camcorder Hire
High Definition Camera Equipment Hire
Cameras
Camera Accs
Lenses
Tripods
Monitors
Data Storage
Sound
Lights
Grips
Crew Vehicles
Broadcast Equipment Hire - High Definition Companies
In Hertfordshire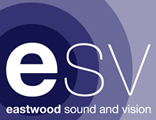 Eastwood
PO Box 3510, Barnet
Tel : 020-3137 2901
Having quickly established a strong reputation supplying the markets of post, broadcast and music recording, ESV has shown itself to be a significantly proficient and...


Shoot Blue
Unit 1, Cornwall Works, London UK
Tel : 0208 3431260
The complete equipment hire and crewing service for the Red One Digital Cinema & Sony EX3 XDCAM HDcamcorder. Shoot Blue provides you with a one-stop-shop for experienced...