Camera Equipment Hire - High Definition Sponsors

HD Broadcast Camera Hire & Rental
HD Camcorder Hire
High Definition Camera Equipment Hire
Cameras
Camera Accs
Lenses
Tripods
Monitors
Data Storage
Sound
Lights
Grips
Crew Vehicles
High Definition Broadcast Camera hire and rental based in London & Brighton
Camera Equipment Hire - High Definition Companies
In County Antrim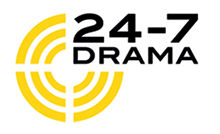 24-7 Drama provides bespoke camera packages to suit all budgets. With an extensive knowledge base bridging both film and digital formats, 24-7 not only offers the very latest...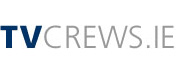 TV Crews.ie
13 Fitzwilliam Street, Belfast
Tel : Northern Ireland +44 28 9022 2300
Book a Film or TV Crew We know that when you need a crew you need it now. That's why we provide National Coverage, to make sure our clients get the best people, the best...