Webcasting Companies
In Cambridgeshire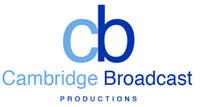 We provide a full film/video production service from concept to delivery. Our highly professional, broadcast industry trained personnel can deliver on budget and schedule....

id8 Media is a Peterborough company offering a wide range of video production and motion graphic services. The company offers high quality 2 & 3D animation services and has...