Access Platforms Companies
In Surrey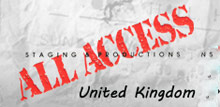 All Access Staging is the premier choice for the hire of rolling stages, rolling risers & rostra in the UK and throughout Europe. Our patented Versa Stage modular staging...


With offices in Milford and Sheffield, Working At Height Limited is a national company which offers customers a wide range of access platforms. The company has a huge range...