Camera Lenses News
A Filmmaker's Guide To Sensor Sizes And Lens Formats
As a cinematographer who owns lenses designed for various formats, I am often asked "will this lens work with my camera?" or, "will this lens cover 8K?" or, "will this lens cover full frame?" or, "what will your full frame lenses look like on my camera's Super-35 sensor?".

MTF lens mounts and adaptors are precision manufactured to the highest engineering tolerances. They are designed to give results that will meet the most exacting professional standards.
Camera Lenses Companies
In County Antrim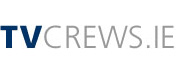 TV Crews.ie
13 Fitzwilliam Street, Belfast
Tel : Northern Ireland +44 28 9022 2300
Book a Film or TV Crew We know that when you need a crew you need it now. That's why we provide National Coverage, to make sure our clients get the best people, the best...