Engine House creates VFX and animation sequences for film, TV, games and the web. Creating beautiful images and animations for ad agencies and film studios.
VFX Companies
In Middlesex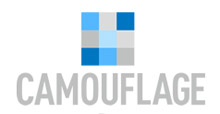 Established formally over 12 years ago, Camouflage (AKA mediahouse FX) started life as an internal graphics department within IMG. Building on its success, it has blossomed...


All film & Television drapes requirements - honest and reliable. Cleo & Jesse are still in the same premises in the Shepperton studios. Action Vehicles Upholstery &...