High Definition Post Production Sponsors
@Voytek has three edit suites, film crews, duplication, multi media capability, graphics design and production based in house in our central London location.
High Definition Post Production Companies
In Gloucestershire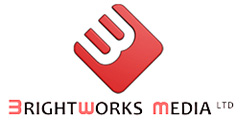 Brightworks Media Ltd is a video production company based in Bristol that specialises in video marketing, corporate and events videos. Our crew has many years of industry...


Cordial AV
Newchambers, Gloucester
Tel : 0845 094 0361
VIDEO PRODUCTION, GLOUCESTER, GLOUCESTERSHIRECordial AV – Video production from script to screen, Gloucester, Gloucestershire We offer a complete service for all film and...