Produce Motion graphics for title sequences, programming content, commercials, and re-brands. Splice offers clients a relaxed yet professional service operating 15 hrs a day 7 days a week.
Motion Graphics Companies
In Cheshire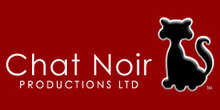 Chat Noir is a one-stop video production company, providing Creative Video Solutions to clients around the UK. We produce: Corporate VideosPromotional FilmsTraining /...