Archive News
Surviving Archiving: Tips Of The Trade
RFV presents an Interview with Joan Leese, Director of VET Post production and Training. VET provides archive and back-up services to production clients and also works at a meta level around good practice with institutional partners and within a European Project Presto4U.

With over 650,000 hours of footage, dating from 1896 to the present day, ITN Archive are one of the world's largest archives.

Footage from virtually every major sporting event covered by ITV Sport since the mid 1960s, from athletics, boxing and darts, to domestic, FA Cup, European and international football, through to speedway, snooker and wrestling.

Archival Footage:
Historical footage and archival video clips from different eras and countries. Large part of the shots have negative access and can be transfered to any video format including High Definition TV (HDTV).
Archive Companies
In Surrey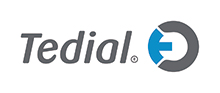 Tedial
C/ Severo Ochoa N33
Tel : +34 951 012 600
Tedial provides software-based content and content management business solutions that maximize operational efficiency and profitability to broadcast and other media...

Based in Surrey,Aerial Camera Systems provide the latest Aerial Cinematographic equipment to the television and film industries. They also specialise in supplying camera...