Company:
Miracles Production
Address
200 Upper Newtownards Road,
Belfast,
BT4 3ET,
Northern Ireland

About Miracles Production
Miracles Production is a production company based in Belfast Northern Ireland. The company offers a range of production services including corporate video production, advertising and copywriting.
Find Miracles Production in
Location of Miracles Production
Production Companies - Commercials and Promos Sponsors

The Theory is a film and video production company that creates corporate films, brand commercials and direct response TV adverts. We're HDSLR specialists. We make stuff you want to watch. We do it at a great price.

Multi-Camera Crewing
Filming & Editing
Tape & DVD Duplication
DVD Authoring & Recording
Corporate & Commercial Production
Filming services
Related Companies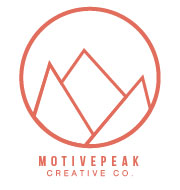 RTR Digital Ltd
Business First Centre, Empire Way, Burnley
Tel : 01282 415 279



Revolution Productions
Suit 5.4 (5th Floor), Main Building, Empress Buisness Centre, Manchester
Tel : 07861661430