Company:
SCALE LOGIC EUROPE
Address
Amsterdam,
Holland

About SCALE LOGIC EUROPE
Scale Logic, Inc. is a value added global solutions company focused on storage and networking infrastructures. Our goal is to bring value to our partners by building a suite of products and services to help scale their business effectively and efficiently. Our sales and technical team are seasoned veterans with over 25 years of experience in developing, deploying and supporting high performance digital file based solutions. Scale Logic, Inc. has developed strategic relationships around RAID, NAS, SAN and Archive technology that focuses on logical solutions to complex storage needs in the Media and Entertainment industry. Our consultative approach offers our customers options that consider performance, reliability, scalability and budget.
Find SCALE LOGIC EUROPE in
Location of SCALE LOGIC EUROPE

G-Technology's roots are deeply ingrained in delivering premium storage solutions for audio/video production, photography and the professional content creation market. From storing, transferring, editing and distributing content, G-Technology makes the workflow simpler, better and faster.
Related Companies


Film Locker
12 Stephen Mews, London
Tel : 020 7323 2210





VSPL
The Old Court House International, Bucks UK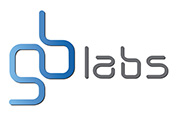 GB Labs
Unit 1 Orpheus House, Berkshire