Company:
Fresh Air Production
Address
36 - 40 Maple Street,
London,
W1T 6HE

About Fresh Air Production
Fresh Air Production was established in 2003 and operates from bases in London and Swindon. The company produces advertising, shows and podcasts for the radio industry. The team at Fresh Air Productions are very experienced, professional and friendly providing clients with a high quality cost effective service every time.
Find Fresh Air Production in
Location of Fresh Air Production
Post Production Facilities Sponsors

Uniquely creative production, post production, crews, graphics, 3D, design, DVD authoring, webcasting and streaming, all provided by our award winning London based team. Talk to us on 020 7916 6996

Loco is an independent creative house, providing moving imagery for the advertising, digital, film and broadcast industries. We work together to help our clients harness the essence of their idea and take it through every stage of production, from inception to completion and delivery.
Related Companies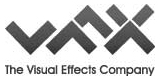 Exposure
37-38 Newman Street, London
Tel : 020 7436 1200