Company:
Perfect Horizon Camera Stabilisation Systems
Address
Bath UK,
UK

About Perfect Horizon Camera Stabilisation Systems
PERFECT HORIZON STABILIZER
The "Perfect Horizon"is a highly effective camera stabilizer for sea, lake or river filming and despite swell or wave motion, this stabilizing device levels out your horizon.
It can be mounted on a variety of boats and has proved its salt for some spectacular filming sequences, including the opening for the UK Olympics Opening Ceremony, the 2013 Venice Biennale and the flying bus sequence in Harry Potter.
Key Features:
Easily packable, fits into one pelican case, great for overseas shoots
Travels as regular baggage on airlines
Weighs 13.6 kg, 23 cm (9 inches) high
Carries loads of up to 68 kg
It doesn't get hot and takes about 18 seconds to power up
All the seals are waterproof, so waves can easily crash over it without damage
The batteries are also sealed in waterproof pelican cases
Has its own 24v batteries, which last eight hours continuous
With a Mitchell plate top and bottom it mounts directly on the camera tripod
The fluid head and camera are fixed on top of the Perfect Horizon
An adapter plate for 100mm tripod bowls is also available
Fast set-up - a great time-saver where time is of the essence or the camera is roving from one set-up to the next
The primary advantage for the camera team is that the Perfect Horizon keeps the unwanted pitch and roll motion of a boat from reaching the fluid head and camera. The camera operator can run the camera and fluid head in "hands on" fashion and achieve 'elegantly stable' shots.
More info please contact:
Brian Uranovsky
brianuranovsky@gmail.com
, T: +44 77 58 587 687
Julika Kennaway
julskennaway@gmail.com
, T: +44 78 55 399 144
Skype: brianuro
Facebook
Youtube
www.perfect-horizon.com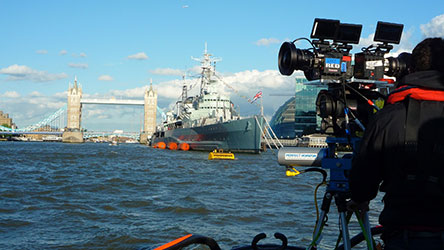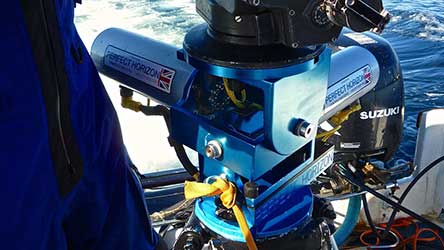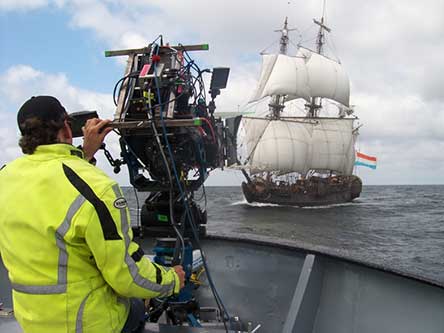 Twitter Feed

Facebook Feed
Find Perfect Horizon Camera Stabilisation Systems in
Camera Support Systems Sponsors

Primarily designed for use as an aerial mount, HD on the Move's Cineflex can also be mounted on boats, vehicles, cable rigs, tethered blimps or camera cranes with equally outstanding results.

TRANSMISSION (TX) Ltd is a leading provider of advanced camera systems, recording technologies and links for specialist or complex production projects