Company:
Kevin Laitak Corporate Video Production
Address
Liverpool & London,
N12 8HP,
UK

About Kevin Laitak Corporate Video Production
Wax-Media is run by Kevin Laitak. As Producer/Director, with a background in art and business, he adds value to projects bringing photography, multimedia and marketing savvy.
We're a small business, and that allows us to take a responsive, unconventional perspective on your work. We don't do glib or run of the mill. We distill what's unique and valuable about our clients' work. We're driven to help you turn the challenges you face into persuasive short films that engage your audience, drawing support. Talk to us. We help you build meaningful relationships online. By keeping production teams, budgets and fuss to a minimum, we deliver more
Read testimonies.
Together with our expertise in online promotion and video, our team is complemented by fluent language skills including Italian, German, Spanish & Hungarian.
Over 19 years interactive design expertise
We've made videos for music festivals and specialist holiday companies which have received
rave reviews and high praise
. Kevin has worked with the Business Improvement District, City Central BID, since 2010 documenting their work on and culminating in AGM review films in 2010, 2011 & 2012. BID represents over 600 businesses.
We've pioneered year long, drugs education multimedia workshops with teenagers in Easterhouse, Glasgow with the Scottish Office & Greater Glasgow Health Board; provided consultancy over 6 years to the Scottish Qualifications Authority in design media; and spent two years developing and planning the design and development of mechanical interactive exhibits for Scotland's prestigious Zaha Hadid designed Riverside Museum, housing Glasgow's world class transport exhibits on the banks of the Clyde.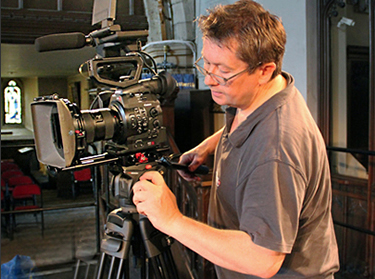 Find Kevin Laitak Corporate Video Production in
Location of Kevin Laitak Corporate Video Production
Video Production Company Sponsors

BANTER IS AN AWARD WINNING DIGITAL AGENCY. WE SPECIALISE IN MARKETING, SALES, PR, ADVERTISING AND CREATIVE. BASICALLY THIS MEANS WE HELP OTHER COMPANIES TO GENERATE NEW BUSINESS, INVENT CREATIVE CONTENT AND IMPROVE BRAND VISIBILITY AND AUTHORITY.

0161 339-3741

Our Services Include…
VIDEO PRODUCTION
VIDEO STREAMING
MEDIA ENCODING
GRAPHIC & WEB DESIGN
FILM & CINEMA
DVD AUTHORING
DVD DUPLICATION
EVENT RECORDING

NextShoot are experts in corporate video. From internal communications to thought leadership, sales and product videos to full blown documentary we work with global brands to deliver their video content.