Company:
Over Exposed - Outside Broadcast & PPU's
Contact:
Russell Martin Managing Director
Address
London,
KT108LN,
UK

About Over Exposed - Outside Broadcast & PPU's
About Us
Over Exposed is one of the country's leading production facility offering solutions to broadcast, film and online based in London, UK. Made up of a selection of the UK's best DOP's, camera operators, directors, producers and technicians, Over Exposed is created by production people for production people.
Live Stream/Outside Broadcast
Over Exposed is a London based Live Streaming and Webcasting Company and we love what we do. Live streaming and webcasting is an area that is growing rapidly with the news that people spend more time online than watching TV and the abundance of connected devices around the house. There is a new way to reach your audience and that's live online streamed video.
To learn more about our live streaming please visit
http://overexposed.tv/live-streaming-webcasting
.
Kit Hire
A fully stocked kit room including the Sony F5, FS7, Canon C300 and Arri Alexa Mini offers the latest camera technology to hire delivered nationwide to your front door. Available with all our hire cameras are some of the best lenses around including Canon Cine-Servo Zooms (Canon CN7X17 Hire), Canon's full EF lens range and a selection of quality prime lenses. All our equipment is available for rental at the UK's most affordable rates.
OUTSIDE BROADCAST
Over Exposed is a London based Outside Broadcast Company and has 2 purpose built outside broadcast units that are out on the road keeping the OB side of the business up and running. We have experience working for clients all over the UK and internationally providing Outside Broadcast Facilities and Services for a range of projects for broadcast, live streams, event streaming, webcasting, Facebook Live, Youtube Live, Big Screen & festivals.
To learn more please visit
www.overexposed.tv/outside-broadcast
.
We have experience working for clients all over the UK and internationally providing Outside Broadcast Facilities for a range of projects and productions for broadcast, live streaming, webcasting, live event, sports, big screens and festivals.
We can cater for up to 16 HDSDI Cameras such as Arri Alexa/Amira/Sony F55/Sony F5 or 10 Fibre/Triax camera channels as well as multiple EVS/VT Units for any production.
Fully flexible and more than happy to work on projects on a small scale as well as the larger scale productions.
Our most memorable job to date is a 6 camera outside broadcast for one of the Premier League Football clubs that went out on Sky Sports as well as the clubs website. This OB consisted of 1 X Helicopter, 1 X RF, 1 X Jib, 1 X Handheld Cameras and 2 Cameras on Long Lenses.
Our most challenging job was in June 2016 when a client of ours called up and asked for a 2 camera live OB to go out on Channel 4 with the location up beyond Manchester (were based in London) on the SAME day. From phone call to fully rigged OB and on air with a 4 hour drive was 7 1/2 hours and everything went down perfectly!
Products / Services / Credits
Canon 5D MK3
Canon C100
Canon C300
Sony FS700
Sony F5
Sony F55
Canon 17-120
Fujinon 19-190
Arri Amira
Team
| | | | |
| --- | --- | --- | --- |
| Name | Role | Email | Telephone |
| Russell Martin | Managing Director | | 0208 226 4073 |
Company News
10/02/2019
Over Exposed invest in Arri Amira!
---
Hire Company Over Exposed have invested in 2 X Arri Amira's with the Premium License. Its a large investment for a fast growing hire facility. Please feel free to take a look at our Amira page online for an idea on prices and packages:
http://overexposed.tv/kit-room/camera-hire/arri-amira-hire
For anyone needing an Amira for an up and coming production mention this article for 20% off.
Arri Amira Hire - Over Exposed
Find Over Exposed - Outside Broadcast & PPU's in
Location of Over Exposed - Outside Broadcast & PPU's
Outside broadcast Sponsors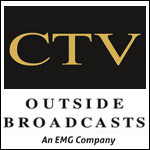 Outside Broadcast London South of England
Outside Broadcasting & Satellite Services
OB Vehicles
Contact us 020 8453 8989

Independent Outside Broadcast Facilities Company in the UK and amongst the largest in Europe. Mobile television OB trucks vans unit providing outside broadcast facilities with recording, live feeds and webcasts in digital and widescreen formats

Links Broadcast is the UK's leading provider of satellite broadcast and portable production facilities. We operate an extensive fleet across the UK, including 4K/UHD & HD uplinks as well as hybrid OB/SNG production facilities.