Company:
NVBS - Broadcast Training Courses
Address
Meadow House,
Durley Gate,
Andover,
SP11 0QE

About NVBS - Broadcast Training Courses
Know the latest technology and overcome format and picture problems.We are often asked about the correct way to create the perfect image for transmission.
Be it Broadcast, Disc or the Web, the first thing to do is to look at the whole chain (including audio) and determine the weakest point and apply ……"The Art of the Image"
We can help you improve your image quality either directly or by high quality training.
Please contact us on 01264 773718 or email us.
Click on our website. For more information on courses and production.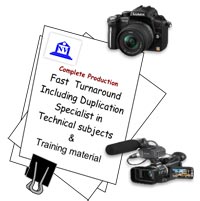 About us
Nick Viliesid the driving force behind NVBS started his career with the BBC as an Operator and then an Engineer.
He joined RCA as a camera field engineer and progressed to Customer and Staff Training.
15 years with SONY as a Principal Lecturer.
Now independent and involved in Broadcast and Corporate training for many of the Major Broadcast companies in Europe, Middle East, Africa and UK.
Current operational skills include HD Video Production.
Vision Control for HD Sport and Entertainment, with hands on training and advice to customers with new and existing HD Studio and OB equipment.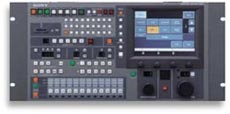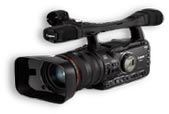 Find NVBS - Broadcast Training Courses in
Location of NVBS - Broadcast Training Courses

Avid Media Composer
QC and Post Workflow
File based techniologies
Advanced Files & Compression
IT for post, Broadcast & Post QC

Award Winning Cameraman
Documentary
Wildlife
Underwater
Aerials
Sound Sync
Presenter led Programming
Science & Features
Wildlife & underwater video & edit courses.

The London Film School remains one of only a few remaining independent creative specialist conservatoires in the world. We continue working hard to remain a leading centre for film education.