Company:
Cameraman for WALES, Shoot & Edit
Telephone:
+44 (0) 7970 209 063
Address
Aberystwyth,
Llanilar,
SY23 4NL,
UK

About Cameraman for WALES, Shoot & Edit
News, Documentaries, Sport, Live, & Crews.
Based in Wales, covering all of Wales for broadcasters & production companies. Can shoot, edit and deliver by FTP on location or at base by super fast fibre. Shoot on card (Sony SxS, ProRes, Avid etc). Full shooting kit with lighting, sound and transport. Can provide interviewers, producers & presenters. Can travel anywhere in Wales, UK or overseas.
ITV News & Current Affairs contract holder. Well connected within the broadcast industry in Wales. See
www.channel405.tv
for more detail.
Broadcast clients include:


AP
BBC
ITN 
ITV Wales
Good Morning Britain
S4C
Channel 4
Overon (Spain)
Sky News
RTE (Ireland)
ARD (Germany)
TV3 (Denmark)
RAI (Italy)
LMNO (USA)
Flava TV
Marbella Productions
RT (Russia)
Real To Reel (Motors TV)

Corporate Clients include:


ATV Technologies
Asthma UK
British Heart Foundation
Captaimages
Ericsson
Harleys
Imagination Technologies
Keeper Media
Piccadilly Media
Pixel Foundry
PURE
Redsnappa
SCA Tork
Screen169
Stratosphere
Swan Media
Vista Satellite Communications Inc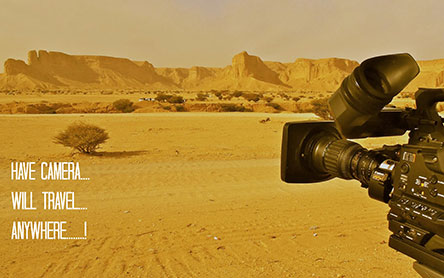 Twitter Feed

Facebook Feed
Find Cameraman for WALES, Shoot & Edit in
Location of Cameraman for WALES, Shoot & Edit
Lighting Cameraman Sponsors
Lighting - cameraman - Midlands - UK
Camera crew - Worcestershire - England - UK
Broadcast - cameraman - Birmingham - UK
25 yrs exp BBC ITV C4 SC4
call Paul on (0)1562777186 or Mobile (0)7836523754

Experienced Broadcast Lighting cameraman
Own RED / P2 varicam / HD & XD Cam shooting kits
Jimmy jib and Steadicam owner operator
Crews and equipment hire
London and Bristol bases

CAMERA CREW HIRE. 4K & HD:
Own Sony FS-7 XDCAM Full Camera kit
Polecam 4K/HD (Camera Crane) Owner Operator
Broadcast Crewing for Northern England/Scotland
Latest DJI Ronin Camera stabiliser. 4K or HD
Call Tom Paterson on 07973 223302