Company:
Express Event Catering
Address
C/O 1 Meadow Close,
Ilfracombe,
EX34 8JA

About Express Event Catering
Express Catering provide Mobile Caterers, Mobile Catering, Festival Caterers, Festival Catering, Crew Catering and offer a Nationwide service. We are a South West Based Family run mobile catering business, offering national coverage quality event catering, with a modern fleet of various units.
If your occasion requires 100 units or just one, we would present the same professional attention to detail to ensure the smooth running of your event.
At Express Catering we provide excellent service as standard throughout and our knowledgeable team excel at all health & hygiene practices.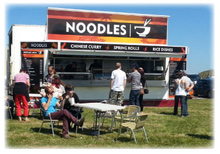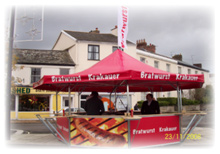 Breakfast Bar & Restaurant Marquee
Express Catering can provide for many events a fully seated Breakfast Bar or a Restaurant Marquee. Be it a festival or show, people do like to sit down and enjoy a meal from a plate with a real knife and fork!
Hog Roast
We use our local Exmoor Pork for our Hog Roasts and we think it provides some of the best pork around!
For your wedding, function or your show we can serve indoors or outdoors from one of our specialist mobile catering units.

Location, Commercial, Crew Catering
Express Catering also provides Specialist Mobile Catering. If you have a security force to feed 24 hours a day for 5 days or if you need 1500 pasta meals in a field we can provide any option required.
Mobile catering at building sites
Building sites often require mobile catering facilities to feed the teams working on-site – a critical part of any building project! At Express Catering we are well placed to provide mobile catering facilities which are specific to your requirement, so whether you need 24/7 catering for five days or 5,000 meals a day, we can put together a solution to keep your team moving.
Emergency Call Out
If you have an Emergency we can immediately mobilise and quickly supply your emergency service with the necessary catering. We can also supply your event with catering if you have been let down, even at the last minute please call anytime.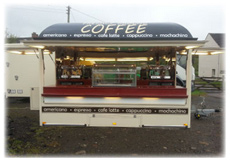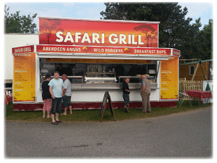 Find Express Event Catering in
Location of Express Event Catering