Address
64, Ovaltine Court,
Ovaltine Drive,
Kings Langley,
wd48gy

About dc3d
My name is Darren Cullis and I am a 3D Artist / Animator. I am a generalist but specialise in the creation of characters, from modelling through to bringing a character to life through animation. This is where my passion lies.
I started out in the computer graphics industry eleven years ago, where I worked for a small computer games company in the West Midlands. I worked my way up, starting out as a Junior 3D Artist working on Ford Racing for the PC and Playstation, and with time made the move into the Broadcast industry. From here I took on the role as an Animator working on a number of Children's television series; 'Wheels on the Bus' and 'Underground Ernie' to name a few.
I have been lucky to work on  the feature film 'Harry Potter: The Goblet of Fire' as a Pre-visualisation Artist, which taught me about the film industry and special effects. From here I have freelanced at numerous companies; Sky, Smoke and Mirrors,The Mill and Passion Pictures working on various high profile projects.
Here are just a few of my previous works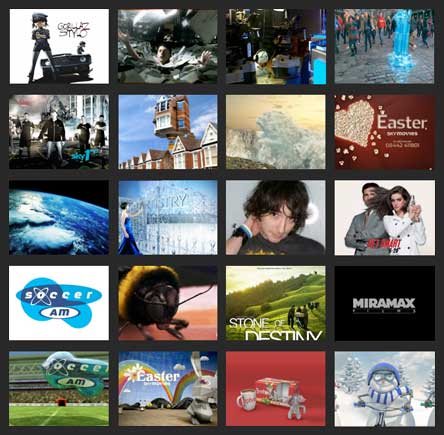 Animation - 3D Computer Generated Sponsors

Lunar Animation is a UK based high end animation studio specialising in full CGI and visual effects for feature films, game cinematics, commercials and attractions.
(0) 114 2211886
info@lunaranimation.com

Kilogramme is a design led animation company based in Manchester. Our work ranges from high end 3D pieces, to classic 2D animation. We have provided adverts, title sequences, series work, interstitials and installations for clients such as: the BBC, Channel 4, ITV and Disney.

Autodesk 3ds Max
Autodesk Maya
Autodesk softimage
AutoCAD
Autodesk Creation Suites