Company:
Scenetec Propmaker
Address
The Old Aerodrome,
Dorset UK,
DT2 8BL,
UK

About Scenetec Propmaker
Established for 17 years, Scenetec provide a full range of scenic services to clients in the entertainment, event and exhibition industries.
We specialise in stage and theatre set construction, exhibition builds, prop making and scenic art. We can also offer you a full design and build service if required.
Our services extend to theatre, television and film companies, visitor attractions, themed environments and events, museum displays, conference sets and custom built exhibition and trade stands.
Every project, regardless of size, is afforded the same enthusiasm and commitment to deliver. Whether you are looking for an individual prop, full stage set or anything in between, why not get in touch to see how we can help.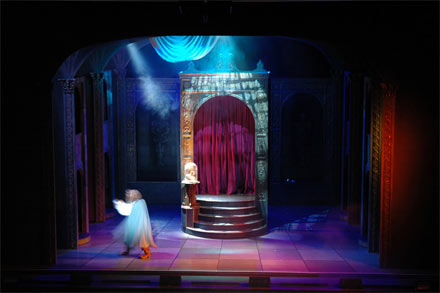 Set Design
Creative Director Charlie Camm has over 17 years experience of designing sets for theatre and is a member of the Society of British Theatre Designers. He designs for many aspects of performance including musical theatre, pantomime, drama, dance, opera, contemporary circus and physical theatre, both script based and devised.
Theatre Set Construction
We have a fully equipped workshop to undertake varying scales of theatre set work in a variety of medium. We can fabricate in wood, metals and plastics.
Our skilled staff use modern equipment and machinery to fabricate a variety of projects from small scale models to large theatre sets that tour in the United Kingdom and overseas. We also undertake the repair and refurbishment of theatre sets.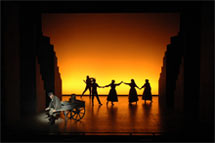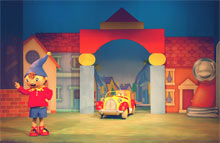 Scenic Art
We can paint in a variety of styles to suit your production, exhibition or themed environment. We have experience of a broad range of paint products and mediums which can be applied to any number of surfaces such as backdrops, vinyl floors, canvas flats, plastics and ply.
Props
We design and build props for theatre, exhibitions, events, retail display, restaurants, clubs and all manner of themed environments. We can build to any size and number using either your designs or we can provide the design for you. We work in a variety of materials including plastic, rubber, foam, polystyrene, fibreglass, wood, metals and soft goods.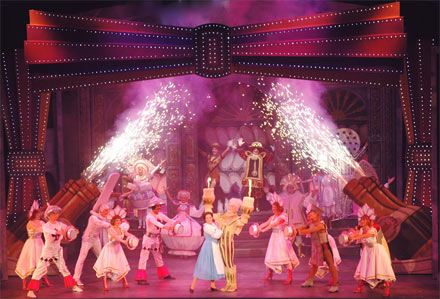 Theming and Interiors
We undertake commissions for the theming and fitting out of many types of attraction including museums, visitor centres, theme parks, family attractions, bars, restaurants, nightclubs and retail units.
Exhibition Design and Build
Scenetec work on all aspects of exhibition design and construction from Point of Sale display to national and international exhibition sets.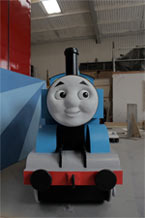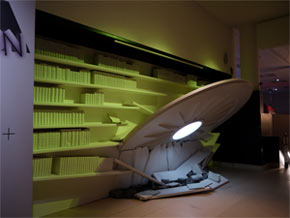 Find Scenetec Propmaker in
Location of Scenetec Propmaker

Multi-Award-Winning Prop and Puppet Makers
From model makers, scenic artists, pyro technicians, carpenters, sculptors, metal workers… we've got the skills to make your project a reality.

Plunge Creations, Creative Ideas Realised
Working from our high-capacity workshops, our responsive and experienced team will design, fabricate and install static or animated props and models for your TV or film productions. No job too large.

Professional, cost and time efficient Prop Design and Manufacture services, using a combination of state of the art machinery and traditional techniques for the Film, TV and event industries.