Address
100 Cromwell Road,
Bristol,
BS6 5EZ,
UK

About The Sound Town
Welcome to 'The Sound Town'
From noise reduction to 5.1 mixing, we offer the complete audio post-production service with a difference - we utilise the internet to cut down overheads and maximise your budget, leaving more time for our creative engineers to do great work.
Our tight knit collective of engineers have produced world class work for MGM, BBC, Discovery, ITV, TLC, FIVE and many independent producers.
Please visit our website or call Nancy for more info.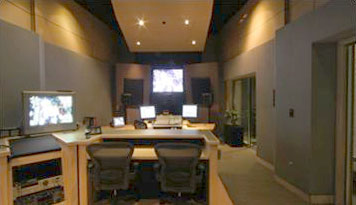 Location of The Sound Town
Audio - Post Production Sponsors

Bleach is your complete audio post-production solution.
Recording
Mixing
Music Supervision
Sound Design
Voice Over
Location Recording
Post Production
Editing
Mastering
Remixing

Audio Post Production London
Post Production Sound
Sound Mixing
Foley Facility
ADR
Sound Design & Editing
Voiceover Studio
The Audio Suite provides creative Sound Design, editing and mixing, Commentary-to-Picture, ADR, Voice Over, ISDN and publishes podcasts to iTunes; and now wherever you are, our Virtual Dubbing Theatre is there, too – access all our services via the internet.