Company:
Aaron Boucher Jimmy Jib UK
Address
Pentaitland,
Scotland,
EH34 5AT,
Scotland UK

About Aaron Boucher Jimmy Jib UK
Bio:1998:
started out as an assistant with John Richards (steadicam operator)
Education:
Stevenson College, Edinburgh - HND in Television Operations and Production / HND Technology
2002-2005:
Hammerhead Television Facilities Ltd, Edinburgh - formal training in all aspects of broadcast television equipment, assisting and operating.
During this time I became a proficient operator of Hammerhead's ABC Light 100 crane.
2005:
Left Hammerhead and entered the freelance world as an assistant and operator.
2006:
Purchased Jimmy Jib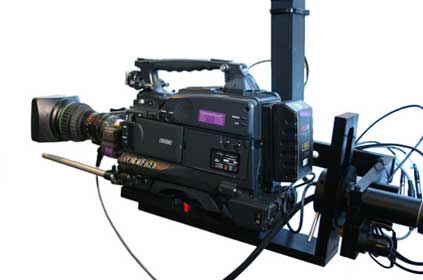 References:
John C Richards (Steadicam Operator) - 01620 810345
Richard Jobling, Hammerhead Television - 0131 229 5000
John Frame (Director) - 07831 453461
Jez Benstock (Director) - 07973 823802
Charlie Stuart, Fresh Film & TV - 0141 333 9163
Iain Forsyth (Lighting Camera, Director) - 07811 775570
Andrew Halley (Lighting Camera) - 07803 031722
Find Aaron Boucher Jimmy Jib UK in
Location of Aaron Boucher Jimmy Jib UK

A range of Jibs for every budget
From 6ft to 40ft
Hundreds of Broadcast credits
New Gator 4x4 mobile Jib
I operate the Jib as a one-man operation, swinging, and operating the hot head from the back of the crane. I have been a cameraman for the BBC for 15 years and freelance from the 1.1.1999.

I am a London-based Director of Photography and Jimmy Jib operator that loves what I do. I believe the place of the Director of Photography in the industry is even more important than ever before.