Address
35 Artillery Lane,
London,
E1 7LP,
England

About Dreamtek Ltd
Dreamtek have been servicing some of the world leading organisations and broadcasters since 1999 with innovative video solutions. Our passion is simply video, from creation, to management through to distribution.
Dreamtek is one of the leading system integrators of Broadcast Studios, Internet Studios, and Remote Broadcast points including our newly launched BroadcastPod. Dreamtek are a leading video production house, delivering creative and corporate video for many of the world's leading brands.
We feel it's this 'real world' experience that allows us to either create world leading video production or enable our customers to do that production.
Many companies stop at the point of video creation but not Dreamtek. We provide a full range of post-production, data management solutions and services.
Finally, Dreamtek is one of the leading specialists in video delivery alongside our sister company The Virtual Forge. We are able to provide solutions for delivering your content and tracking video created to any device, anywhere.
Dreamtek is a comprehensive supplier for all your video needs. Let us know your challenge and we will give you your solution.
Get in touch 0845 6006122 or email
info@dreamtek.tv
Services:
Corporate video production
Webcasts, marketing videos, 3D animation and motion graphics, Interviews, music videos, event filming


Broadcast studio integrators
Turnkey broadcast studio solutions, Broadcastpod automated TV studio


Webcasts and streaming
HD filming, live streaming, microsite building and hosting for registration and live stream


Web conferencing
Adobe Connect bespoke solutions, Google Hangouts services and hardware


Mobile app development
Mobile apps for iPhone, Android and iPad, Social apps
Please 
visit our site
 for more on the services we offer.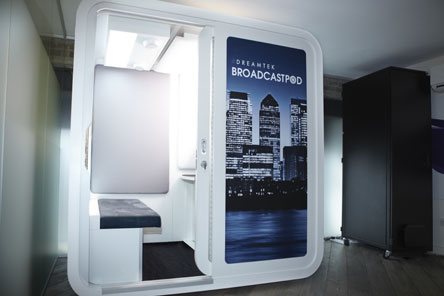 Video Production Company Sponsors

BANTER IS AN AWARD WINNING DIGITAL AGENCY. WE SPECIALISE IN MARKETING, SALES, PR, ADVERTISING AND CREATIVE. BASICALLY THIS MEANS WE HELP OTHER COMPANIES TO GENERATE NEW BUSINESS, INVENT CREATIVE CONTENT AND IMPROVE BRAND VISIBILITY AND AUTHORITY.

0161 339-3741

Our Services Include…
VIDEO PRODUCTION
VIDEO STREAMING
MEDIA ENCODING
GRAPHIC & WEB DESIGN
FILM & CINEMA
DVD AUTHORING
DVD DUPLICATION
EVENT RECORDING

NextShoot are experts in corporate video. From internal communications to thought leadership, sales and product videos to full blown documentary we work with global brands to deliver their video content.