Contact:
Lindsay Barker – Managing Director
Address
Lower Orchard,
5 Holme Lane,
Wiltshire,
Bratton, Westbury,
BA134TF

About Mediakinetic
---
Studio Address
Butlers Lands Farm
Mortimer
Basingstoke
South
RG7 2AG
---
Mediakinetic
offer a full range of production services for the Broadcast and Corporate sectors. Whether you're looking for a full script to screen approach or just to hire our facilities, we can advise accordingly. Services including creative consultancy, film crews and kit, studio hire, editing, 2D & 3D graphics, DVD authoring, encoding and much more.
We produce content for offline (DVD, Encoded formats, Exhibition and Event use) and online programmes such as web videos, You Tube videos, viral videos, video web banners.
We work with a wide range of prestigious clients and have undertaken projects for PepsiCo, Activision, GAP, Sony, Mayor Of London, Universal Pictures, DCFS.
Our studio is based between Reading and Basingstoke in the heart of the countryside. At just £375 per day with a 20ftx20ft infinity cove, it is suitable for white or chromakey use.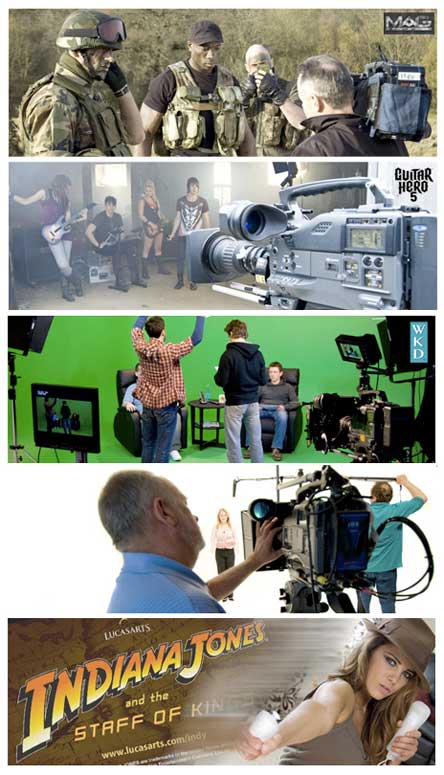 Production Companies - Corporate & Non Broadcast Sponsors

Filming & Editing
From script to duplication
Events & Promotional Videos
Video for corporate, business and public sectors
Rich content specialists
Worldwide experienced crew

Scottish Film and Corporate Video Production Company Scotland. Studio Scotland Corporate Video division is a dynamic television and corporate video production company based in Scotland.

Mediapool is different to ordinary production companies as we utilise a large 'pool' of ratified freelance writers, producers, directors and suppliers. This is in contrast to the rather limited team of say, three or four in-house producers that most production companies tend to use.