Company:
Christopher Lee Location Catering
Address
Unit 2 Abergarw Trading Estate,
Brymenyn,
Bridgend,
CF32 9LW,
Wales

About Christopher Lee Location Catering
Creative catering, imaginative cooking and excellent value for money
New, custom built 14 ton plus 2 x 7.5 ton catering vehicles, plus an 18ft mobile kitchen, 3 x support vehicles all with refrigerated areas.
We have five full time Professionally trained chefs from restaurant backgrounds with at least 2 years experience in the location catering.
Capacity of up to 300 people for location catering on productions
Large, brand new, well-equipped, base kitchen with back-up staff
Flexible working methods to fit in with your production
Julie
Christopher Lee Catering
www.christopherlee.biz
T:01656 372509 M: 07985914385
Team
| | | | |
| --- | --- | --- | --- |
| Name | Role | Email | Telephone |
| Christopher Lee | Executive Chef and Owner | | |
| Darren Bartly | Chef who makes great bread. Has worked in the location catering busine | | |
| David Cooper | Head Chef: Christopher Lee Catering 2014 - Present Westminster Kingswa | | |
| Gavin Davis | Head Chef. Gavin has been with our company for over five years and ha | | |
| Marek Majewski | Chef | | |
| Thomas Richards | Trainee Chef | | |
Company News
30/03/2016
New 14 ton Catering Wagon
---
Due to high demand of our services we have invested in another mobile kitchen, a 14 tonner! After catering resently for Their Finest Hour and a Half, feeding 240+ a day, this beauty will help ease the load and more importantly keep the standard high,
giving us more room for our dessert and salad preparation areas, as well as a bigger serving area.
Reviews for
Christopher Lee Location Catering
Christopher Lee Location Catering

I am a Gaffer and I have been in the business a long time. Catering on shoots can be a very varied experience. By and large, film crews are a fussy lot and I understand the difficuilties location caterers must have trying to achieve a good standard on ever-reducing budgets. I have worked on a couple of shoots with these people and I can say that they are better than most. They have an Indian chef on thier staff - great for Bollywood films. Good food and a friendly manner will always oil the wheels of a demanding shoot. Christopher Lee Catering score on both points.
Christopher Lee Location Catering

Working in the film industry for a couple of years now and have experienced many caterers on different productions. The one caterer that has stuck out amongst the others is Christopher Lee Catering. The food is constantly fantastic. Always that bit nicer, tastier and better thought out than others. The chefs are helpful, thoughtful and really good to work with. They have made my life so much easier.
Natalia Alexeeva
, 17/03/2015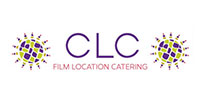 4

out of

5
based on
2
ratings.
user reviews.
Find Christopher Lee Location Catering in
Location of Christopher Lee Location Catering
Location - Catering Sponsors

Antonio's TV and Film Catering we take great pride in providing and serving 5 star catering to the TV, Film, Commercials and Video Industry.

Ian Kluth: 07500276560 / Ian@antoniostvfilmcatering.com
Antony:07771883073 / Ant@antoniostvfilmcatering.com

Creative, imaginative cooking and excellent value for money
New, custom built, 18ft mobile kitchen, back up vehicles and background staff
Experienced, restaurant trained, chefs and support staff
Capacity of up to 150 people for location catering on productions

We Provide On Site Film Catering Services. Our prices are tailored to meet the productions needs so if you are looking for a high quality location caterer for your next production why not contact Dick or Ross to discuss further, we think you will like what you hear.