Company:
Overthrow Digital
Address
7 Albert Mews,
London,
N4 3RD,
UK

About Overthrow Digital
At Motion House Digital Ltd we make a variety of high value informative programmes for the corporate and charity markets, specialising in factual programmes and documentaries.
We bring a flexibility and creativity and whatever the nature or scale of your project, we'll bring together a team of experienced professionals equipped with exactly the right skills to get the job done.
We often manage the complete production process from script to screen, ensuring the programme's message is never lost in the production process. However, sometimes we will pick up a project that has already started or we will manage just the post production.
Our skills as a team come from both broadcast television and corporate industries and bring together the required programme productions skills, such as concepts, creative ideas, scriptwriting, planning, production management and post production. We use many different camera operators, sound recordists, editors and graphic effects artists.
Everyone who represents Motion House Digital is friendly, honest and trustworthy. When we work for you, we learn about your company, understand its culture and take on its values. We can do this effectively because we are passionate about making programmes and bringing your ideas to life.
We are experienced in working in many countries and with professional presenters and actors as well as the less-experienced. We have worked with all levels of staff from the company Chairman through to newest recruit and understand when to work formally and informally.
We are more than happy to discuss ideas and options and can provide a straightforward quotation within a few hours.
for more detail on our work please visit:
www.motionhousedigital.com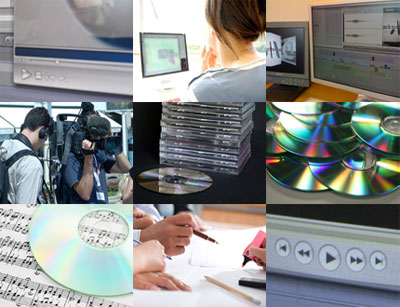 Find Overthrow Digital in
Location of Overthrow Digital
Video Production Company Sponsors

BANTER IS AN AWARD WINNING DIGITAL AGENCY. WE SPECIALISE IN MARKETING, SALES, PR, ADVERTISING AND CREATIVE. BASICALLY THIS MEANS WE HELP OTHER COMPANIES TO GENERATE NEW BUSINESS, INVENT CREATIVE CONTENT AND IMPROVE BRAND VISIBILITY AND AUTHORITY.

0161 339-3741

Our Services Include…
VIDEO PRODUCTION
VIDEO STREAMING
MEDIA ENCODING
GRAPHIC & WEB DESIGN
FILM & CINEMA
DVD AUTHORING
DVD DUPLICATION
EVENT RECORDING

NextShoot are experts in corporate video. From internal communications to thought leadership, sales and product videos to full blown documentary we work with global brands to deliver their video content.