Company:
Heritage Media Freight
Telephone:
(44) 208 569 2050
Contact:
Robin Frith (Media Freight)
Address
Heritage House,
Chesterfield Way,
Hayes,
Middlesex,
UB3 3NQ

About Heritage Media Freight
Hertiage Media Freight is a Middlesex based company which was established in 2012. The company offers clients a full ranges of services which include exports, imports, equipment warehousing and special services including the transport of heavy weight cargo. Hertiage Media Freight is an international company working with clients from around the world ensuring a fast, efficient and cost effective service.
Find Heritage Media Freight in
Location of Heritage Media Freight
Related Companies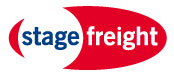 Related News