Contact:
Ferdia de Buitléar
Address
The Pie Factory,
101 Broadway Salford Quays,
Manchester,
M50 2EQ,
UK

About Purple Crew
We have moved
We are glad to announce that we have moved to the Pie Factory on Broadway. Our new building gives us much more space for studio, office and equipment storage with all the advantages of having them all in one location.
Who we are
Purplecrew provides professional and reliable crews fast and efficiently. We offer good value, a friendly working environment, low stress and good coffee.
Where we are
Purplecrew are based in Manchester, England. We provide crews throughout the UK, Ireland and beyond.
What do we do
We can supply anything from a single DV tape to a full 35mm crew on location. Acquisition formats include: 35mm - Super16mm - High Definition - Digital Betacam - Beta SP - DV - Sound - Steadycam - Jimy Jib.
Bluescreen Studio
This is a custom built Bluescreen coved studio.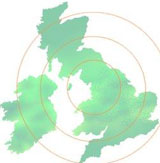 Camera Crew Hire Sponsors

Hire a cameraman provides professional camera crews for broadcast and corporate work across the world. Call us now for a quote.

Technical Crew Hire & Cameraman for TV, FILM, BROADCAST and Corporate Productions, based in the North East of England.

Celebrating 25 years providing filming services throughout the UK. 4K & HD professional crews and filming services across all areas of film production.
Contact details:
W: www.bakehousetv.com
T: 01452 814250
M: 07774600924
E: peter@bakehousetv.com