About tellyheads
Welcome to Tellyheads
Tellyheads are a professional television design and edit company, specialising in documentary and news programming.
We take footage from the best cameramen, and narrative from the best scriptwirters, and using our vast array of editing and graphics equipment turn what would otherwise be a dry and mundane production into something far more slick, memorable, and above all, entertaining.
We have broadcast credits via our clients on a vast array of productions, ranging from Sky News to Al Jazeera International, and from BBC One to Warner Brothers and Disney.
In addition to editing pictures, we also produce bespoke music for our programmes.
Currently we are editing and providing soundtracks for a number of documentaries due for broadcast in the next few months.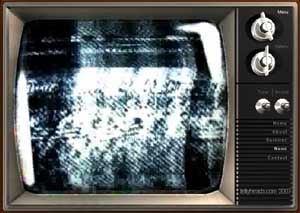 Tellyheads.com
was created at the beginning of 2007, as a way of displaying various pieces of work to potential and existing clients.
With 15 years in direct broadcast television production for a range of channels all over the globe, we felt it was time to make the leap from freelance consultancy and technical talent agency to a fully branded web-based presence.
We can take care of the entire programme-making process, from initial research and site recce, to the purchase or hire of equipment, to the shooting, the editing, the post production, the soundtrack, and the mastering for transmission.
What we do
We are scriptwriters, cameramen, editors, musicians, directors, producers and transmission engineers, so it might be quicker to list the things we can't do!
In a nutshell, we usually shoot to order short films that might feature interviews, such as corporate films or news items, then shoot the relevant accompanying material, then we edit it together to an original piece of music, giving the client complete freedom to sell and distribute without fear of contravening copyright law, as they own the entire concept and content.
Video Production Company Sponsors

BANTER IS AN AWARD WINNING DIGITAL AGENCY. WE SPECIALISE IN MARKETING, SALES, PR, ADVERTISING AND CREATIVE. BASICALLY THIS MEANS WE HELP OTHER COMPANIES TO GENERATE NEW BUSINESS, INVENT CREATIVE CONTENT AND IMPROVE BRAND VISIBILITY AND AUTHORITY.

0161 339-3741

Our Services Include…
VIDEO PRODUCTION
VIDEO STREAMING
MEDIA ENCODING
GRAPHIC & WEB DESIGN
FILM & CINEMA
DVD AUTHORING
DVD DUPLICATION
EVENT RECORDING

NextShoot are experts in corporate video. From internal communications to thought leadership, sales and product videos to full blown documentary we work with global brands to deliver their video content.