Company:
Ensignbus Company
Contact:
Brian and Tony Beber
Address
Juliette Close,
Littleport,
Essex,
London, Home Counties and East Anglia,
RM15 4YF,
England

About Ensignbus Company
London in the 1960's 70's 80's and 90's wouldn't have been London without 'The Big Red Bus' which went out of service in 2005.
Faithfully restored and fully operational this emblem of London is available with or without crew, static or functional, ready to take her place as star of the show, as elegant backdrop or extra.
The Monarch of Marble Arch is a long wheelbase Routmaster (RML) 72 seat (plus 5 standing) people carrier, the pride of London Transport's Fleet.
Although she is a heritage vehicle she is licensed and insured for passenger hire and operated by her owners.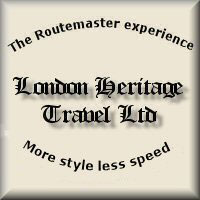 Find Ensignbus Company in
Location of Ensignbus Company
Props - Action Vehicles Sponsors

With over 40 years of experience as a Stunt Co-ordinator/Performer,Jim has covered a very wide range of skills and experience in the business. JIm is a Stuntman, Stunt co-ordinator, High Speed Pursuit Driver and Precision Driver
07836 204228 | jim@jimstunt.com

jimstunt.com

We provide services to all sectors of the Television and Film Industry, Charity Organisations and special events. With a wide variety of British and American emergency vehicles, including Police Cars, Ambulances and Fire Appliances.

Television & Film Action Vehicles, Costumes and Prop Hire
We are one of the largest Action Vehicle, Uniform Hire, Costume Hire and Prop Hire companies in the UK