Address
East Anglia,
East of England,
IP14 6AJ

About Jibshot Bernie
Jibshot is owned by Bernie Totten, experienced lighting cameraman ~ documentaries, features and news for all the major networks and blue chip corporate clients.
Experienced on multi camera OB work, ranging from horseracing, powerbikes, motocross and car rallies to elections, concerts and airshows.
Jimmy Jib Triangle extreme owner/operator. The jib can be made fully mobile using the nearby facilities of Bickers Action.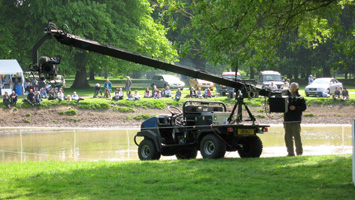 Location of Jibshot Bernie