Company:
Vitel Productions
Address
Rusheen,
Bruff,
Limerick Ireland,
R.O.I

About Vitel Productions
Vitel are an Ireland based outside broadcast company & SNG facilities company for news and sports events as well as live TV inserts. We also cater for corporate communications and conferences and strive to provide suitable solutions for all clients.
Vitel is based in Limerick, Ireland.
Vitel is over ten years in business with a young motivated staff.
Vitel's background is primarily in multi-camera production for Broadcast & Corporate markets.
Vitel is also a production company which means we can better appreciate a producer's needs.
Vitel staff are multi-skilled, our operators can shoot, edit and uplink.
Vitel has installed, maintains and manages extensive downlink networks.
Vitel has a variety of Vehicle mounted & Fly-away uplink units.
SNG 1 - Dublin based single thread unit, ideal for news feeds.
Vitel's SNG 1 provides racing feeds from central locations in Dublin. SNG 1 is available for feeds 21 hours a day. This unit is ideal for news feeds / play-outs.
Single Thread Transmission Chain
Tandberg MPEG-2 Encoder (4:2:2 or 4:2:0 PAL/SDI),
BISS Encryption Available
DVB-S or S2 Modulator
180w Stellar HPA
Tandberg Receiver
Baseband Video & Audio Monitoring
Antenna looking at Intelsat 10-02 at 1 degree West
SNG 2 - DSNG vehicle, redundant unit, ideal for live productions, can be configured for multi-camera.
Vitel's SNG 2 is a Transportable Earth Station built on a 3.5t Mercedes Sprinter Chassis. This unit employs highly advanced technologies providing Feeds and Contribution Links to many Broadcasters and Production Companies.
Fully Redundant 1 + 1 Uplink Unit
Swe-Dish 1.5m Off-set Antenna
Dual Carrier Capable
HD & SD Encoders
BISS Encryption Available
DVB-S & S2 Modulation Schemes
Xicom 400w HPA's
HD & SD IRD's
PAL & HDSDI Routing
Comprehensive Video & Audio Monitoring
Fully Air-conditioned
Silenced Generator On-board
GSM Communications for IFB
Fly-away SNG
We have provided many Fly-away transmissions using our 1.2m or 1.8m antennas.
Fully Redundant
HD / SD Encoders
DVB S / S2 Modulation Schemes
Vitel offers a range of services and with Vitel you know exactly who you are dealing with, we are committed to our clients and we offer the flexibility that is required in the television business.
Production
Satellite Uplinks
O.B. Facilities
Live News Inserts
News Feeds
Corporate Links
Web casting / Live Streaming
Studio facilities with Live connectivity, Autocue, Make Up, Catering etc.
In addition to our Satellite Uplink Units, we have an Outside Broadcast Unit and can provide multi-camera event coverage with EVS & Graphics tailored to your requirements. We also provide Downlinks, Crews and Live Streaming services.
Vitel's clients include, RTE, Sky News, TG4, TV3, BBC, UTV, FRANCE 3, EUROVISION, Sky Sports, Fox TV, Bloomberg, CBC Canada, CH7 Austrailia, TVZ New Zealand, ITN, Associated Press, & many corporate clients.

Click on the products below for further details.
Find Vitel Productions in
Location of Vitel Productions
Outside broadcast Sponsors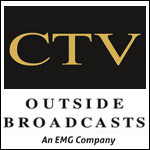 Outside Broadcast London South of England
Outside Broadcasting & Satellite Services
OB Vehicles
Contact us 020 8453 8989

Independent Outside Broadcast Facilities Company in the UK and amongst the largest in Europe. Mobile television OB trucks vans unit providing outside broadcast facilities with recording, live feeds and webcasts in digital and widescreen formats

Links Broadcast is the UK's leading provider of satellite broadcast and portable production facilities. We operate an extensive fleet across the UK, including 4K/UHD & HD uplinks as well as hybrid OB/SNG production facilities.