Address
1 High Street,
Essex,
Cheam,
SS1 1JE,
UK

About New Leaf Ltd
New Leaf Outside broadcast is designed for all your needs - from pre-production to final product. Whether you are a medium sized company or a producer with just a mobile phone and laptop we are ideally placed to help you bring your concept to life.
We have all the technical resources and human expertise to provide a one-stop service no matter what the challenge. We are completely flexible and able to respond fully to your needs whatever they are, wherever they occur and whenever you need them. We specialise in responding at short notice to challenging commissions.
Whatever your production requirements from single or multi-camera shooting, live or recorded, studio or location, we can provide whatever you need in any situation
New Leaf are pleased to offer a unique Outside Broadcast Unit.
This custom built vehicle offers the latest 4:3 / 16:9 SD Broadcast Quality Technology for up to 6 cameras and still has capacity for six personnel in a practical and comfortable fully air-conditioned working environment.
Likened to a 'Swiss Army Pen Knife', this little vehicle is designed to squeeze in where no regular size OB Unit can go. At only 4.9m x 1.9m x 2.7m this unique little unit sits comfortably in a standard car park bay especially beneficial when filming in London and parking dispensations are the order of the day. It's versatile enough to handle a host of different production types.
If you would like to view this vehicle in person, then please contact us and you would be very welcome to pop in for a cup of tea and discuss your requirements.
New Leaf is proud to offer a single camera solution to your production requirements. We use the most talented and experienced lighting cameramen and sound recordists whose skills and equipment are of the highest standard.
New Leaf enjoys the benefits of having two in house single camera units at its disposal. While we understand that the camera is the centre piece of any kit list, from experience we know that the supporting kit and accessories are just as important. This is why New Leaf's single camera units are bristling with all the latest equipment anyone would need for the most demanding of shoots.
Click below for an example of the extensive kit list that is carried by one of our single camera unit cars.
No matter how complicated the job...we've got the solution!
The cutting room
If you love to cut your own material we offer a dry hire arrangement at our premises. However most of our clients enjoy sitting in with one of our own editors. All our editors are fully conversant with the software and are Apple Certified Trainers, more importantly they know how to make a good cuppa!
We love to see a project through from beginning to end and would encourage you to take advantage of our in-house Post Production facility.
We offer the latest non-linear hardware configurations for full HD and all SD workflow solutions, bristling with the most up to date industry standard software.
If you are a fan 'of the great outdoors', our Edit Suite can also be deployed in a mobile unit for use on location with the OB Truck.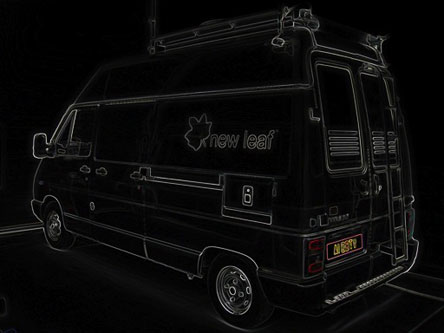 Finance & Insurance Services Sponsors

Medialease is a small, friendly British company dedicated to providing asset funding tailored to the needs of the broadcast and live events industries. We pride ourselves in being able to crack difficult deals with perseverance and professionalism.

Performance - Film and Media Insurance have been providing Film & Media insurance solutions for over 20 years! We can offer you a cover from a variety of specialist media insurance companies from across the market.