Address
83 Charlotte Street,,
-,
London,
W1T 4PR,
United Kingdom

About Protape Ltd


We have been providing the UK media industry with blank recording products since 1989.

We are an authorized distributor of Sony, Fuji, Maxell, Avastor to name but a few.

Our product rage includes:

* Pro video (Betacam IMX, SP, SX, Digital Betacam, DVCAM, D1, D2, DVC Pro, VHS, etc.)

* High definition (HDCAM, HDV, DVC Pro HD, HDD5, Blu-ray, etc.)

* Data media (DAT, AIT, DLT, DVDR, LTO, USB Drives, Optical Discs, etc)

* Pro audio (ADAT, CDR, DTRS, Lacquers, Minidisc, Open Reel, etc.)

* Hard drives (Avastor, Lacie, Kingston)

* Motion picture film (16mm and 35mm Daylight/Tungsten)

* Hardware (Blu-ray drives, CD/DVD drives, duplicators, true colour monitors).


For full information on products and brands please visit our website www.protape.co.uk or call our experienced team.

Twitter Feed

Facebook Feed
Company News
18/05/2016
New Samsung and QNAP products
---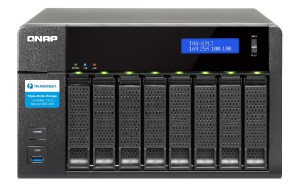 We are now supplying two new hard drive products at opposite ends of the data storage spectrum.
Samsung T3 portable SSD
Samsung T3 SSDFirst up is the new Samsung T3 portable SSD, a tiny external solid state hard drive.
Weighing in at just 51g and with dimensions of 74mm x 58mm x 10.5mm – this SSD is an ideal super fast storage solution for use when travelling. SSD drives are a lot more resilient than regular spinning disk drives due to having no moving parts.
The interface is USB-C but with the included cable it will connect to any traditional USB device. When connected to a USB 3.0 computer it will give read/write speeds up to 450MB/s which is up to three times faster than a traditional HDD.
The Samsung T3 SSD is available in the following capacities: 250GB, 500GB, 1TB and 2TB. The unit is also compatible with MAC, PC and Android devices.
Available to purchase now from our online store – Datastores.
QNAP TVS-871T
Next up is the QNAP TVS-871T. QNAP specialise in NAS drives (Network attached storage).
The QNAP TVS-871T is the world's first Thunderbolt DAS/NAS/iSCSI SAN triple solution, designed for creative media professionals looking to streamline large 4K video and design workflows.
QNAP TVS-871TWith the incredible power of Thunderbolt 2 to double the speed potential to 20 Gbps, simultaneous 4K video transfer and display is enabled with considerable cost effectiveness.
It's also a perfect match for Thunderbolt-equipped Mac* users for 4K workflows, file storage and high-speed sharing. Incorporating reliability and security, the TVS-871T delivers the highest transfer rates ever as storage with persistent throughput, and provides a complete business-ready storage solution to build a reliable private cloud.
Thunderbolt 2 and 10GbE dual network for 4K video playback and on-the-fly editing
Consolidated storage solution with direct attached storage (DAS), network attached storage (NAS) and iSCSI-SAN
Scalable up to 448TB with Thunderbolt 2 storage expansion enclosures TX-800P/ TX-500P
4 available combinations with Macs and JBOD for flexible attaching, sharing and expansion
Tiered storage architecture and SSD caching for optimal storage utilization
Supports QvPC Technology, running virtual machines, storage virtualization and full NAS encryption
Further spec' and info' please check the product page or call our sales team on 0207 291 0890.
Protape Ltd have been providing the UK Media Industry with blank recording products since 1989- an authorized distributor of Sony, Fuji, Maxell, Avastor to name but a few