Company:
Jellytree Productions Ltd
Address
Jellytree Studio,
Lockwood Arts Centre,
Westfield Road,
Guildford,
GU1 1RR

About Jellytree Productions Ltd
We have been creating exciting video content since the early 1990's.
With experience in live video performance art to Vox Pops docu-promos, we have the ideas and experience to guide you through your concept, towards a product or production that you will find both stimulating and rewarding.
Whether you are looking for a 'turn key' solution where we work from your synopsis and treatment to create a storyboard, script and whole production through to final media, OR you are looking for some hand holding, we can help.
Today, anyone can pick up a decent camera, shoot and edit on their phone or laptop. That's all great, particularly where a business needs to regularly blog or deliver a video presentation or web upload. But if you want to take things further, we can support you with the correct tools, equipment and even some training, helping you develop your skills as a business or individual. We can also help fill in the skill gaps until you are ready on your own.
We can help you to Develop media projects that get to the heart of the matter, we will always seek out dynamic solutions that excite and produce interest, within a realistic budget.
WHAT WE DO:
Video Production for websites, promotional, screenings, artistic events or installations
Audio Visual installations for presentation, artistic and cinematic events, public address
Educational video workshops for individuals, groups or corporate events
VOICEBOX mobile video diary / consultation
Training and video workshops
Duplication from Tape to DVD or media file – IN HOUSE facilities
Stop frame animation
RETRO video production – for that period analogue look, but for real!
In the field production using a silent solar generator
Free initial meeting (local or at our studio) to discuss your idea
Here are some examples of clients projects we have worked on:
Working with the charity halow, to create a campaign animated video on DVD and the web, where young people with a learning disability created and filmed all the content
Working with Mole Valley District Youth Council to create a youth music festival, and film the live bands
Working with Sutton Youth Parliament to promote the elections by on-line video
Working with Haslemere Educational Museum to create animated films, featuring exhibits and historical facts, within a skill enhancing workshop
Providing advise and equipment for Filmopolis cinema club events
Creating animations and live video production for Wastebuster CIC
Animation, chroma-key and editing - staff training for The Grange Centre, Surrey
Providing live stage video production for Haslemere Fringe Festival (Lionfest.co.uk)
Products / Services / Credits
Video production services
Local video tape to DVD / media file copy service. VHS/DV/BETA/8mm etc
Screen Hire
PA system Hire
Video consultation tools - VOICEBOX
Temporary power generation & distribution
Event management & production
Team
| | | | |
| --- | --- | --- | --- |
| Name | Role | Email | Telephone |
| Craig Hills | Director | | 07956319692 |
| Russ Preston | Production Manager | | |
Company News
16/03/2022
Haslemere Fringe Festival 2022 Young People's Video Team Competition
---
The Music Works and Jellytree Productions are joining forces with Haslemere Fringe Festival to offer students (aged 15-19) an amazing opportunity to film some major artists at this years Haslemere Fringe Festival (1st-3rd July)! With headliners including Sophie Ellis-Bexter and The Feeling.
As part of the opportunity, successful candidates will join the Jellytree Production team at The Music Works for weekly sessions before the big day (Day & Time TBC), where they will learn how to work as part of a production team and how to film bands/artists. There will also be Monthly Saturday live recorded sessions at The Shottermill Club for The Haslemere Fringe Festival Sessions, where students will have further opportunities to build their skillset before the big weekend.
The Programme concludes over 4 days of 'Access All Areas' set-up, live action production, and de-rig at The Haslemere Fringe Festival 1-3 July 2022! Filming live performances on the stage by acts including Sophie Ellis-Bextor, The Feeling and Sleeper. The successful candidates will join Jellytree Productions to help operate the live video production on the main stage, displaying both live camera feed with video art, animation and effects. I'm sure you will agree that this is an amazing opportunity for any young person interested in how videography within the music industry works!
This project is funded by The Haslemere Fringe Festival – Supporting our young creative community.
To enter, film yourself telling us why (or be creative, show us why!) you should be selected for this amazing opportunity. Please keep the video to 60 seconds or less. Follow the link bellow to divert to The Music Works Website & application form.
https://www.themusicworks.uk/jellytree-comp-form
Reviews for
Jellytree Productions Ltd
Jellytree Productions Ltd

As Chairman of the Haslemere Fringe Festival who have used Jellytree Productions as our principal event management company for the last five years, I have nothing but praise for Craig and his team. The Haslemere Fringe, is a Festival put on by the community for the community and every year Jellytree Productions work with us, from the first stages of planning to completion. On every occasion the Festivals have been a resounding success and we owe much of this to the dedicated effort put in by Jellytree. In addition Craig and his team are always available and willing to help us out on the many charity events that take place in Haslemere, from the provision of generators, sound / lighting equipment and more importantly their engineering expertise.
Ken Griffiths
, 10/11/2016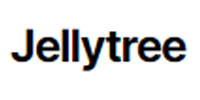 5

out of

5
based on
1
ratings.
user reviews.
Find Jellytree Productions Ltd in
Location of Jellytree Productions Ltd
Production Companies - Corporate & Non Broadcast Sponsors

Filming & Editing
From script to duplication
Events & Promotional Videos
Video for corporate, business and public sectors
Rich content specialists
Worldwide experienced crew

Scottish Film and Corporate Video Production Company Scotland. Studio Scotland Corporate Video division is a dynamic television and corporate video production company based in Scotland.

Mediapool is different to ordinary production companies as we utilise a large 'pool' of ratified freelance writers, producers, directors and suppliers. This is in contrast to the rather limited team of say, three or four in-house producers that most production companies tend to use.