Telephone:
+353 1 2862971
Address
Herbert Road,
post production facilities Dublin Ireland,
Bray,
Ireland

About Ardmore Studios
Ardmore Studios is Ireland's only four-wall studio facility. It's five sound stages, including one of 15,000 ft sq., have seen extensive activity over it's 39-year existence to the extent that it's name is now synonymous with Irish filmmaking. The additional presence on the Ardmore lot of world-renowned production and post-production facilities now make the studios doubly attractive as a one-stop shop. For a full production and post production studio facility, look no further than Ardmore Studios.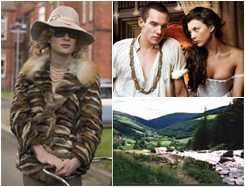 Ardmore Studios In The News
Location of Ardmore Studios

Central Londons fully soundproofed film & TV studio
U-shaped cove, pre-rigged spacelights
Huge array of in-house camera, grip & lighting
Green & blue screen
super friendly and helpful. A complete pleasure to work there.

IMG Studios offer state of the art HD studios from 1000sq.ft. - 2000sq.ft., post production, graphics and transmission facilities based in West London. On-site parking and catering.

We have all the services you will need on site from our own Construction, backed by Carpenters and Paint Shops, Scene Dock and Prop Room, to our Lighting Store and Canteen.