Address
47 The Parade,
Royal Priors,
Leamington Spa,
CV32 4BL,
England

About Symbiosis
Symbiosis is a global distributor for innovative manufacturers at the forefront of the professional video industry. We work directly with our partners to identify, promote and distribute their products to local resellers throughout our appointed territories in Europe, the Middle East, Africa and North & South America. We currently distribute Convergent Design, Decimator Design and Timecode Systems. Our other half of the business, Symbiosis Training, has been delivering training to the Design, Media, Creative & Digital Marketing industries in the UK since 1996. We deliver onsite training throughout the UK, and run regular Public and Bespoke courses from our central locations in London, Leamington Spa and Leeds.
Broadcast Equipment Sales - Video Sponsors

We specialise in the sale of brand new and previously used professional broadcast equipment.
Related Companies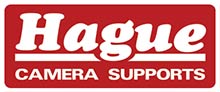 DigiBox
4 Allied Business Centre, Harpenden
Tel : 01582 469 555