Company:
Jim Dowdall (StuntMan London)
Contact:
Jim Dowdall (Director)
Address
19 Russell Gardens Mews,
London,
W14 8EU,
England

About Jim Dowdall (StuntMan London)
With over 40 years of experience as a Stunt Co-ordinator/Performer, I have covered a very wide range of skills and experience in the business. This has not only included the normal bread and butter work of fights, falls, fire, automotive and aerial and wire flying, but has stretched from Medieval Jousting in the USA, corporate business launches using stunt personnel etc., to driving a film crew on a 6 week Camel Trophy Trans Brazil/Guyana jungle Expedition.
My first job was in Circus working with Big Cats and learning Trapeze. I then worked for Bapty and Co for three years as an Armourer on films ('The Dirty Dozen' 'Where Eagles Dare' etc.) and TV. I was a member of the Parachute Regiment (champion recruit) and later worked as an assistant director, before taking up stunt work.
Over the last 40 years, in addition to normal stunt work, I have been specialising in automotive work, particularly commercials. I have driven cars for EVERY European and Japanese car manufacturer in over 340 car commercials. This has sometimes called for some of the cars being expected to perform a varied and unusual series of manoeuvres, including blind driving using video systems. I also drove a Jaguar car on wires across the Thames in 2015. I hold a full car, motorcycle and Class 1 Heavy Goods Vehicle (including tracked vehicle) licence. In addition, I have a good working knowledge and wide experience of working with helicopters (civilian and military) and have a comprehensive contact list of machines and pilots. I hold a NRA Range Conducting Officers qualification and an X3 Media Safety Certificate. I am a member of The Historical Breechloading Smallarms Association at The Imperial War Museum in London and lecture regularly on WW2 German and American Automatic Weapons, and am on the fundraising board of the Bovington Tank Museum.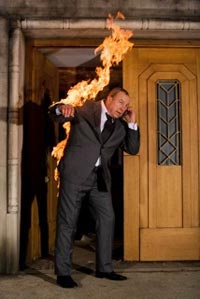 Looking for a WIFI hotspot
Member of BAFTA and Hon Fellow of BKSTS.
British TV Adv Craft Awards. Winner 2001 (Best Stunt)
Products / Services / Credits
Stuntman
Stunt co-ordinator
High Speed Pursuit Driver
Precision Driver
Find Jim Dowdall (StuntMan London) in
Location of Jim Dowdall (StuntMan London)
Props - Action Vehicles Sponsors

With over 40 years of experience as a Stunt Co-ordinator/Performer,Jim has covered a very wide range of skills and experience in the business. JIm is a Stuntman, Stunt co-ordinator, High Speed Pursuit Driver and Precision Driver
07836 204228 | jim@jimstunt.com

jimstunt.com

We provide services to all sectors of the Television and Film Industry, Charity Organisations and special events. With a wide variety of British and American emergency vehicles, including Police Cars, Ambulances and Fire Appliances.

Television & Film Action Vehicles, Costumes and Prop Hire
We are one of the largest Action Vehicle, Uniform Hire, Costume Hire and Prop Hire companies in the UK