Company:
Concrete Post Production Limited
Telephone:
+44 (0) 20 7439 9080
Contact:
Bookings Contact: Scott Shand (bookings/client q)
Address
34-35 Dean Street,
-,
London UK,
W1D 4PR,
England

About Concrete Post Production Limited
Concrete provides high end post production services to all areas of visual media. Based in the heart of Soho on Dean Street, our friendly relaxed facility is popular with clients who enjoy working with a dedicated team whose experience and attention to detail is outstanding. We pride ourselves on our award winning creative talent, supporting our clients from concept development to final delivery.
Services include editing, creative design, visual effects, 3D animation, colour grading and surround audio post. We have partnered our clients with projects ranging from commercials, virals, music videos and high end corporates, to title sequences, visual effects and finishing for programmes and feature films.
Our creative design department is headed by Chris Jennings and is a great source of inspiration for many clients, taking an individual approach to each project.
Our broad range of the latest technology boosts our creative services to clients and streamlines our workflow to produce on time and on budget deliverables. We offer an impressive six high-end HD and SD finishing and visual effects suites based around two Smokes, two Quantel eQs and two Mistikas. Our editing floor boasts multiple Avid Adrenalines with shared storage and are all complemented by our 5.1 protools audio suite with VO booth.
Showreels can be viewed at
www.concretepost.co.uk.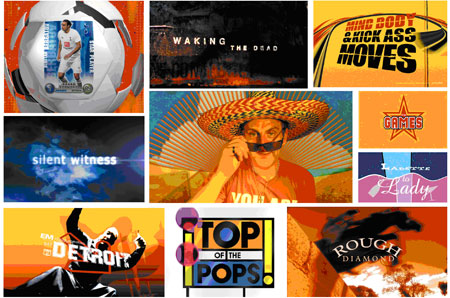 Find Concrete Post Production Limited in
Location of Concrete Post Production Limited
Post Production Facilities Sponsors

Uniquely creative production, post production, crews, graphics, 3D, design, DVD authoring, webcasting and streaming, all provided by our award winning London based team. Talk to us on 020 7916 6996

Loco is an independent creative house, providing moving imagery for the advertising, digital, film and broadcast industries. We work together to help our clients harness the essence of their idea and take it through every stage of production, from inception to completion and delivery.