BROADCAST FILM AND VIDEO DIRECTORY
Broadcast Equipment Hire - High Definition Sponsors

Alias Hire provides sound, lighting, monitoring and camera equipment

HD Broadcast Camera Hire & Rental
HD Camcorder Hire
High Definition Camera Equipment Hire
Cameras
Camera Accs
Lenses
Tripods
Monitors
Data Storage
Sound
Lights
Grips
Crew Vehicles
Broadcast Equipment Hire - High Definition Companies
In County Antrim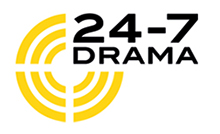 BROADCAST EQUIPMENT - RENTAL VI Rental Northern Ireland provides a tailored service to a large variety of clients in the Broadcast Industry and has done for many years. Our...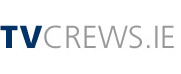 TV Crews.ie
13 Fitzwilliam Street, Belfast
Tel : Northern Ireland +44 28 9022 2300
Book a Film or TV Crew We know that when you need a crew you need it now. That's why we provide National Coverage, to make sure our clients get the best people, the best...