Making a quality video for your business is a powerful way to communicate.

Take One is a video production company based in High Wycombe, Buckinghamshire and prides itself on having over 25 years of skill and experience in video production; we understand that quality video is far more than just being able to point a camera and throw some images together; there's strategy, skill and experience behind a Take One video production, and that's just one of the reasons that our clients return to us time after time.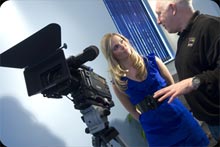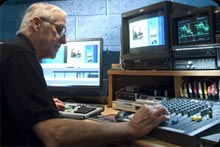 Corporate and Business Video Production
Communicate with staff and customers using the most powerful medium available at a price you can afford. From script writing and programme development through to location or studio filming using the latest digital technology. We use professional AVID edit suites for post video production.

We can include graphic design and music to give your video a more professional edge over your competitors. We then encode your video and produce either High Definition Blu-ray discs, Standard Definition DVD, or a file format suitable for your video to be played on your own website or create your very own YouTube channel.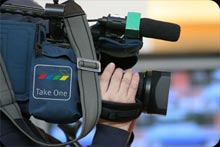 Whether you need a 60 second web video, a corporate video, infomercial, customer insight material or event support, we guide you through the corporate video production process making it stress free, easy and affordable. We excel at what we do and pride ourselves on the quality of our programmes, which is why our customers always return.



Find out how Take One can fulfil your corportate video production requirements. We film to broadcast standards and have professional friendly crews who will ensure you receive unrivalled attention to detail. Please click to download the relevant PDF.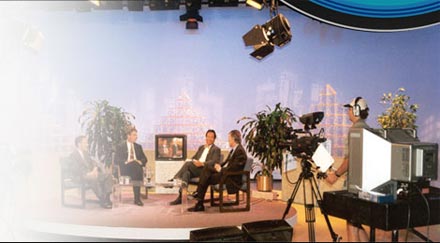 Showreel
We produce bespoke videos to meet your requirements, so whether you require a full corporate video production, a 60 second web video, infomercial, customer insight material or are just looking for a film crew or television shooting crew and require post production editing of interviews or presentations, we're here to help offering complete facilities with our own HD camera units and AVID Nitris edit suites.