Broadcast Equipment - Manufacture Sponsors

PORTABLE TEST EQUIPMENT that's very Friendly, ultra-Fast and Flexible too.
Generate Video & Audio signals
Monitor Pictures, WFM, Vectors
Audio: Listen, Level & Phase
TDR Installation & Cable Tester.
......and very cost effective!
Broadcast Equipment - Manufacture Companies
In Southampton, Hampshire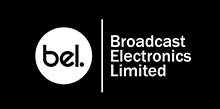 Welcome to Broadcast Electronics Ltd. Manufacturers of the Cuelite system for controlling the integrated tally lights on broadcast camcorders. And the Maxwell z24 wireless...