Broadcast Equipment - Manufacture Sponsors

PORTABLE TEST EQUIPMENT that's very Friendly, ultra-Fast and Flexible too.
Generate Video & Audio signals
Monitor Pictures, WFM, Vectors
Audio: Listen, Level & Phase
TDR Installation & Cable Tester.
......and very cost effective!
Broadcast Equipment - Manufacture Companies
In Rickmansworth, Hertfordshire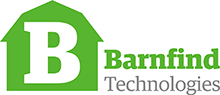 Barnfind Technologies in A Nutshell Barn find- (noun) – A valuable item recovered from an old storage facility, like an old barn. Like a priceless discovery that changes...


DekTec UK Ltd.
The Barn Orchard Lea, Rickmansworth
Tel : Tel: +44 1923 77 11 00
DekTec is a manufacturer of PC add-on cards, USB devices, IP converters and software for the professional digital-television market. Our products are used in three ways: For...