Broadcast Equipment - Manufacture Sponsors

PORTABLE TEST EQUIPMENT that's very Friendly, ultra-Fast and Flexible too.
Generate Video & Audio signals
Monitor Pictures, WFM, Vectors
Audio: Listen, Level & Phase
TDR Installation & Cable Tester.
......and very cost effective!
Broadcast Equipment - Manufacture Companies
In Newbury, Berkshire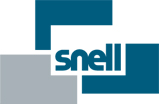 New and unique SAM is a new company with a unique mix of experience and technology. We have the vision to deliver business-transforming solutions across the media production...


Holt Broadcast Services Ltd provides high quality metalwork products predominantly for the broadcast and electronics industries, offering prototype and batch fabrication...